HVAC Search Engine Optimization
Do you find yourself wondering how to gain recognition for your company's website on search engines like Google? Our HVAC search engine optimization (SEO) program will increase your visibility in search results on Google and generate leads. Earn more leads & higher keyword rankings with the #1 SEO program for HVAC companies. We work with our clients to increase their ranking and visibility on search engines. At HVAC Web Works our goal in search engine optimization is simple, to get our clients ranked on search engines at the city (local) level.
HVAC Web Works SEO program focuses not only on increasing your rankings and visibility, but also on increasing the clickability of your listings and then the convertibility of your traffic. By focusing on the entire conversion funnel, you're able to take full advantage of your local listings and search engine optimization to generate substantially more leads.
Generate More Organic Leads & Higher Keyword Rankings
Our Sites are Built to Get Your Company Ranked Locally on Google
Website Visit Reporting with Analytics & Continuous Improvement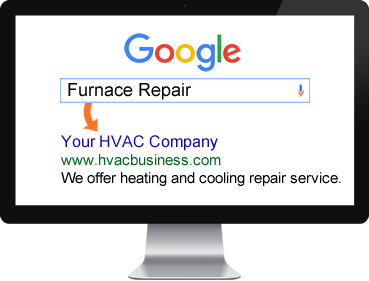 We Get Your HVAC Business Here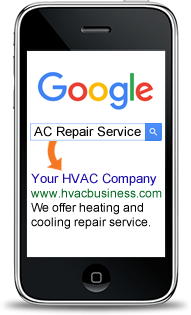 HVAC Local Search Engine Optimization Service
Local search, in our opinion is the best search engine optimization technique for HVAC businesses. Local search is a query that includes a local city, such as "AC Repair Service Chicago". With the explosion of mobile search, advanced local SEO can be done to increase search engine rankings on these mobile devices, businesses that take advantage of mobile SEO optimization now stand poised to experience growth as mobile usage continues to climb. The local search SEO landscape has changed radically over the past few years. With advances in mobile technology, GPS, and the multitude of different devices out there, local search, and attaining rankings through the various SEO channels has become an advanced SEO job. Having an experienced HVAC local search engine optimization company can mean the difference of top 5 rankings, or page 5 rankings when it comes to local search.
Generate More Leads for Your HVAC Company
We create SEO content for your top organic search terms/keywords and watch your rankings leap over your competitors and the leads begin to flow in. Your SEO project manager will give you insights to your most popular keywords, creating relevant unique content and helping you stay on top of your local search listings. With a properly optimized website, this strategy will keep improving your performance month after month generating more leads for your HVAC company.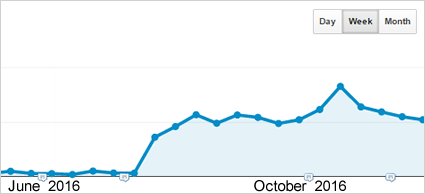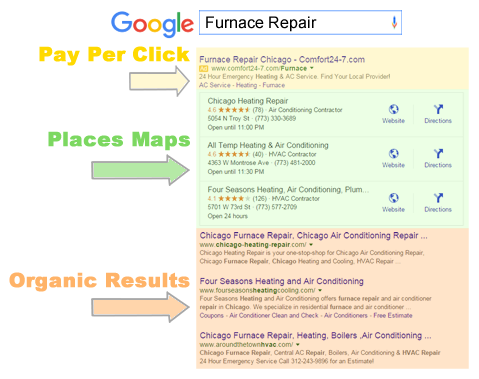 We Get Your HVAC Business Here
HVAC Search Engine Optimization Package
---
Professional Package
$275
Monthly
Local City Keywords
SEO Content Writing
Meta Tag Optimization
Google Places & Local Maps
Website Visit Reporting
Sign up