HVAC Social Media Marketing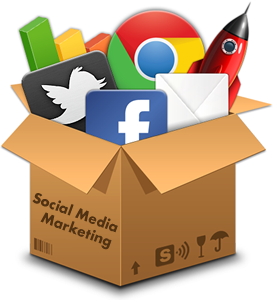 HVAC social media marketing, in the past, was considered a "fun" way to introduce your brand and company culture to your area. These days, it's a critical part of the overall marketing plans of serious companies, with a real impact on the bottom line. HVAC Web Works helps our clients set goals and guides them in making sure their social strategy is sound and easily integrated with their online marketing. Delivering engaging material is the key – and making sure the proper social media tools are easily accessible and intuitively used is the vehicle by which good content is dispersed. HVAC Web Works also works with our clients in making sure their social media channels help the overall SEO of the website.
We can take the guesswork out of social media marketing including Facebook marketing, Google+ marketing, Twitter marketing, and more. We help your organization develop a sound strategy with customizable tools to leverage tracking of your campaigns. We help build a community around your product or service with a fan page setup. Our team of professionals work to create rich and original content that best represents your company online. Our social media services include analysis of your initial presence all the way through to building your brand and engaging your customers through HVAC social media marketing. Our HVAC web design company can help build your brand awareness, connect with your target market, and surpass your expectations and goals. With social media marketing you will better target customers and leverage yourself ahead of the competition. Contact us now to see how we can help grow your business.
The fastest way to grow your business with the leader in HVAC Marketing Web marketing services that generate leads for HVAC companies