HVAC Pay Per Click Advertising
Our HVAC pay per click advertising program will get you in the top 3 spots when potential leads search for a HVAC company on search engines like Google and generate leads. HVAC pay per click advertising is a paid marketing strategy which increases your website's visibility by placing you at the top of search engine results. Pay-Per-Click (PPC) is a technique which involves the bidding and buying of advertising space in search engines such as Google. Our advertising campaign brings your pitch to customers who are searching for your services.
Want more leads and booked jobs for your HVAC business? We'll help drive interested web traffic to your website, while utilizing a budget you choose how much to spend on advertising. Pay per click advertising is the best way to get visitors when you need to generate leads from people searching for an HVAC company. If you're looking for an expert PPC management company that can generate leads and reduces your cost per lead – look no further.
Top 3 Spots on Google When People Search for a HVAC Company
Advertising for Local City Keywords That Generate the Most Leads
Powerful Google Advertising Management for HVAC Companies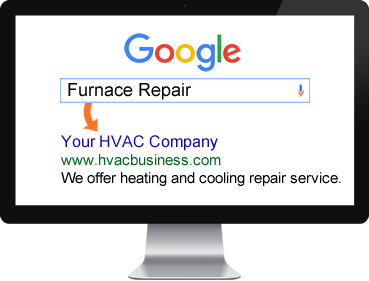 We Get Your HVAC Business Here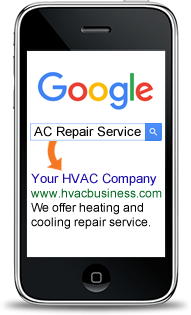 HVAC Local Advertising on Google
With the rise of mobile search, 85% of HVAC leads now come from the top 3 listings on Google & Bing. So being listed in these spots is hugely important. Every day you're not on top, you're losing sales! Problem is, getting your business listed on top isn't free. The top 3 spots are paid placement. Therefore, you want to make sure you're running ads for the most "lead producing" keywords, have the best ad copy and use the best landing pages. Our pay per click advertising is the #1 program for this and is a lead driving machine. Use our pay per click local advertising program to rank in the top positions on mobile searches. Your responsive HVAC website design makes it easy for leads to view your site and contact you on their mobile phones. Pay per click advertising helps connect eager customers with your product instantly so you can maximize lead generation and sales conversions. Through effective keyword targeting and creating ads, our team will help enhance visibility and drive traffic to your website.
Lead Generation for HVAC Companies
Pay per click advertising is an great lead generation tool for a HVAC business because it can propel your website like no other advertising method. And the best part, you only pay when someone searching for your service views your companies website.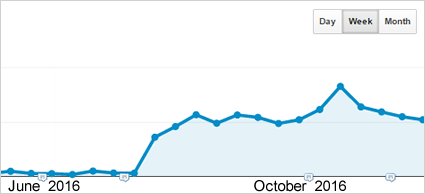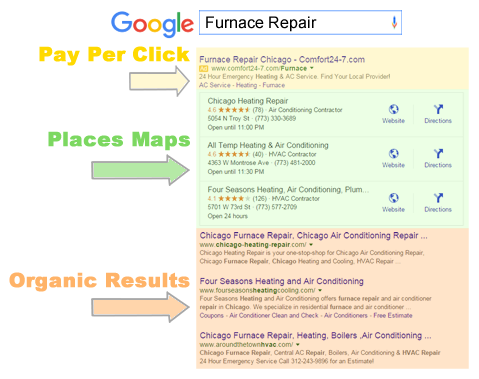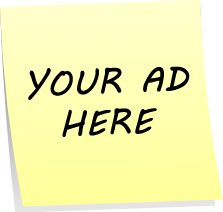 HVAC Advertising Package
---
Premium Package
$375
Monthly
PPC Management Service
Local City Keywords
Lead Generation Advertising
Top 3 Spots on Google
Lead and Call Tracking Reports
Sign up